BE A COOKING CHEF in LYON !
Whether you are a party of experienced cooks or just beginners, discover the art of French Cuisine by immersing yourselves in a customized hands-on cookery class proposed by Délicieusement Vôtre. Learn how to prepare authentic French dishes with our talented Chefs and then feast your senses with a delicious lunch or dinner.
Welcome to Lyon, the Capital of Gastronomy in France !
Délicieusement Vôtre is located 10 min. from Lyon City Centre, it's an air-conditioned workshop which can accommodate 8 to 20 people.
We also provide free outdoor parking, WIFI connexion, paper board, video projector and white board.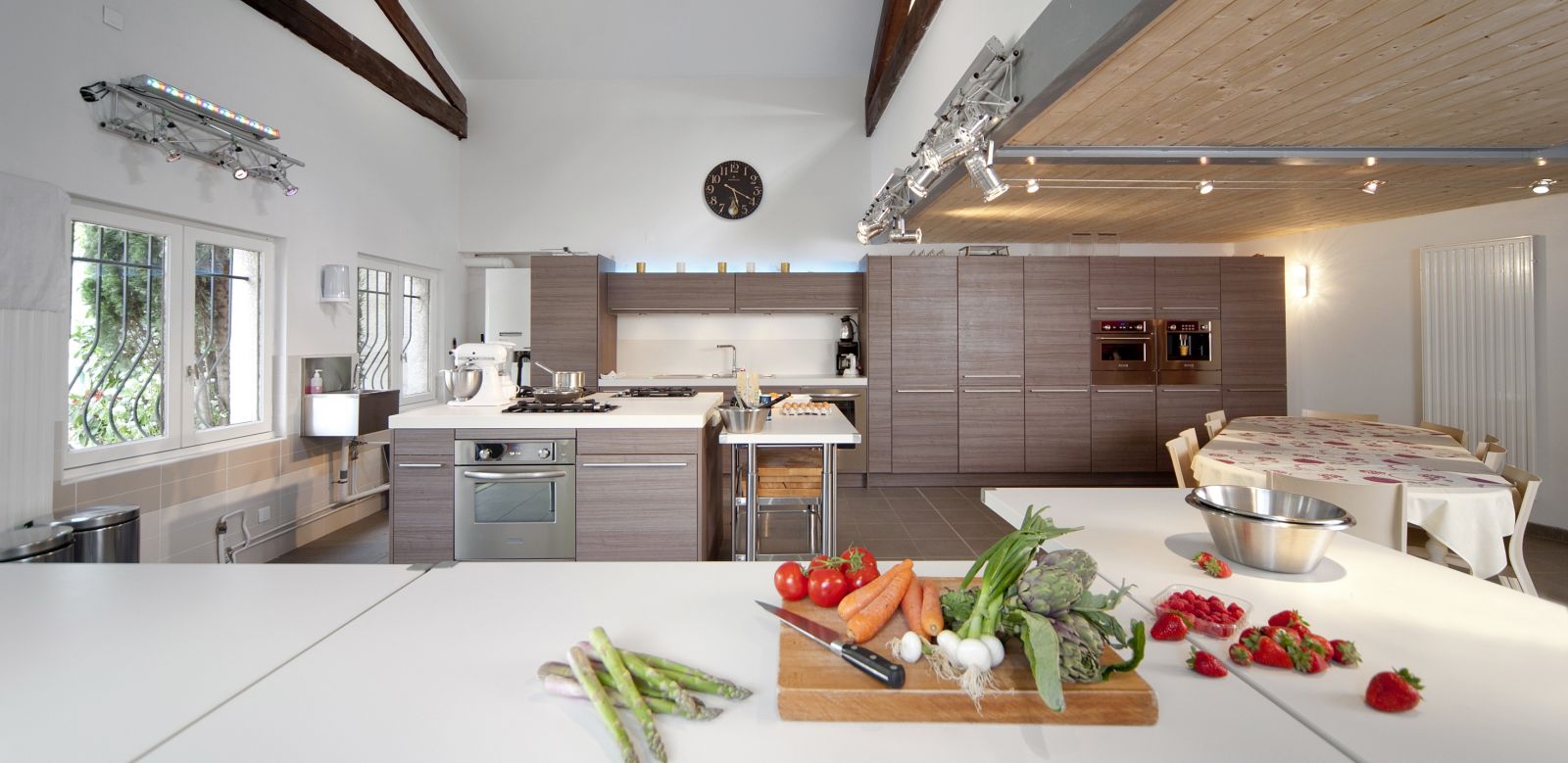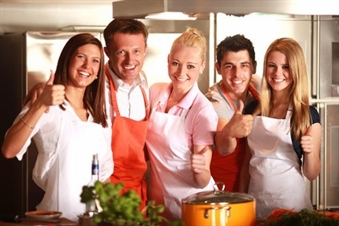 In the morning or in the afternoon, at your arrival, enjoy a "welcome" coffee/tea, the best way to get to know our Chef and set the basis of a fun and warm atmosphere. Then, it's time to put your apron on and roll up your sleeves to prepare 2 or 3 authentic French meals : a starter, a main course and/or a desert.
Menus can be tailor made to your wish or simply chosen by our Chef according to fresh products of the season.
During the entire menu preparation and step by step, our Chef explains you in an interactive and engaging way the different culinary techiniques and recipes. First she/he shows you how to do and then you become the chef!
Classes last 2 and a half hour approx.
At lunch or dinner time, savour your beautiful culinary creations paired with 2 excellent French wines specially selected by our chef. Bon appétit !
Before leaving, each participant will receive a printed handout with all the personnalized recipes in English to bring home this tasty and Lyon Cooking class !
Suppliers of Délicieusement Vôtre are all references to the world of the restoration.
A dish-washer will be in charge of cleaning during the class.
Options : Take home your culinary creations if you want and you can also choose your own cooking theme ! (French pastry, macaron, etc.)
TEAM BUILDING COOKING - FUN & INTERACTIVE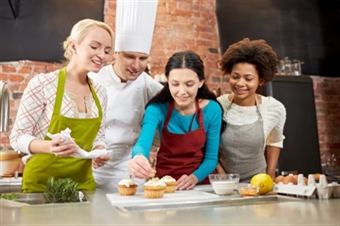 (For 8 - 20 persons)
Let Délicieusement Vôtre inspire your team, clients to create their own unique kitchen !
Why a Team Building Event - Not a Cooking Class?
Délicieusement Vôtre propose to you our Team Building Cooking Program. We will work on a briefing & adjustment process in order to learn more about your team, your goals and your focus to make effort that our program fits your bussiness objectif. It's a great way for you and your team to having a "Bonding Moment".
Price on Request