Aurélie d'ASSIGNIES-CHAUVIN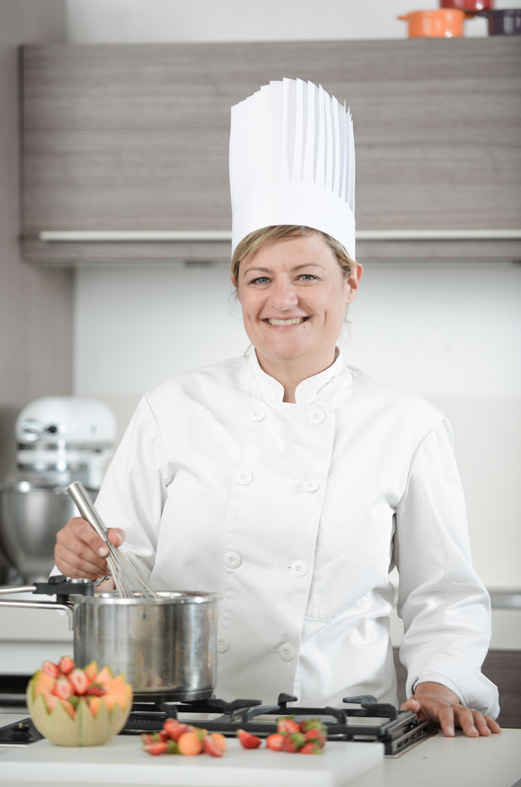 Aurélie d'ASSIGNIES-CHAUVIN has always had a passion for cooking, and now she wants to share her expertise and experience through her cookery classes. She worked with Mathieu Vianney at his restaurant, Les Oliviers, at Restaurant L'Art et la Manière and at Restaurant L'Arc en Ciel of the Méridien Hotel in Lyon.
Since 2005, Délicieusement Vôtre has been the opportunity for her to share mouth-watering recipes and pass on culinary tips in a relaxed and friendly atmosphere. You will enjoy her simplicity and enthousiasm and will cook the freshest produce with professional utensils. You will be given an apron and tea towel to use during the session and a glass of wine to celebrate your achievements.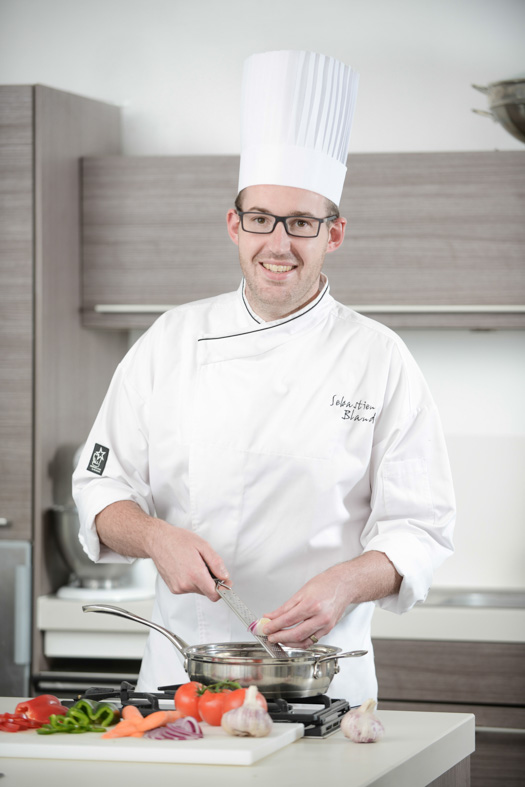 Sébastien BLANDON is a qualified cookery teacher who has taught at the Ecole hôtelière in Dijon for many years.
His family has been in the catering profession at Bugey for 3 generations. He joined the Délicieusement Vôtre team in 2006. He also teaches at the GRETA and has been an accredited teacher for culinary circles since 2004. You will benefit from his culinary expertise and excellent teaching skills.