Various cooking classes are available to suit your timetable and your taste
Delicieusement Vôtre offers a choice of several cooking classes during the day and in the evening for a maximum of 12 people
Immersion Course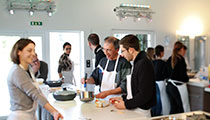 3 dishes and tasting to eat-in with a glass of wine
3h
-
75€
Discovering Course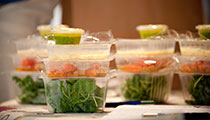 2 dishes to take away
2h
-
55€
Evening Course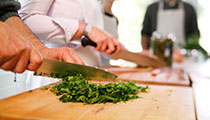 3 dishes to take away
3h
-
75€
Thematic Course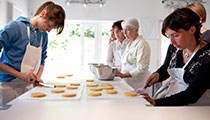 Pâtisserie, vegetable cutting, sushi, catering....
3h
-
75€
(prices can vary)
Celebration Course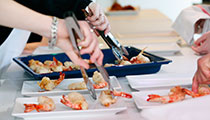 3 dishes made with prestigious ingredients (foie gras, lobster, truffle, ...) to eat-in with a glass of wine or to take away.
3h
-
90€
Guest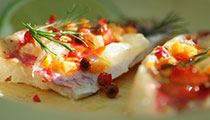 You can invite a guest to taste and share your dish at lunch time with the rest of the group.
Lunch Time (To book in advance
-
15€
Parent-Kid Course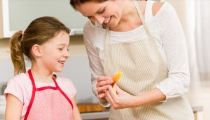 2 hours-cooking class with 2 dishes to prepare and to take away, have a happy time with your children.
2h
-
75€ for two persons

Kid Course 7-14 years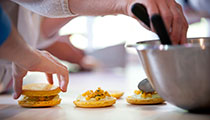 2 dishes to take away
2h
-
33€
The Pass "Gourmand"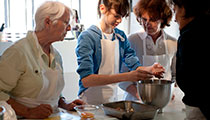 You buy 4 courses in advance, you come whenever you want (to be booked in advance), and the 5th course is offered. This pass is valid 1 year.
300€
The Pass "Saison Culinaire"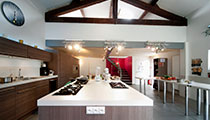 7 courses selected by us in order to acquire good cooking techniques.
295€
! WARNING ! -
Each course should be paid if the cancelation is not done less than 48h. Each customer should subscribed to a private civil liability.